It's the best way to stay well-fed and hydrated with all that wine and walking we have in Santa Barbara.
There's a lot of wine waiting to be discovered in Santa Barbara. Home to six AVAs (American Viticultural Areas) growing more than 70 varietals of grapes.
When it comes to sampling the labels, the Urban Wine Trail is a great place to start, encompassing five neighborhoods and nearly 30 tasting rooms. But if you've only got a limited amount of time in town, zoom in on the area affectionately called the "Funk Zone." Located downtown, short walking distance from the Beachside Inn, this eclectic, 10-block section has the highest concentration of tasting rooms (17) on the trail — and that's not including spots for savoring craft beer and spirits. Whether you're craving sparkling, unusual whites or a classic pinot noir, these must-visit Funk Zone stops are sure to satisfy.
Let's celebrate the harvest season with super cool wine tasting events then!
Plan your perfect wine tasting day along the Urban Wine Trail in Santa Barbara using this guide to safely sip and social distance.
No matter which area you decide to go, reservations are strongly recommended (and in many cases required) as wineries are limiting the number of guests to ensure social distance can be maintained and make it easier to avoid mixing with those outside of your household. If you are traveling with children or a dog, call ahead to confirm they are permitted and learn about new restrictions.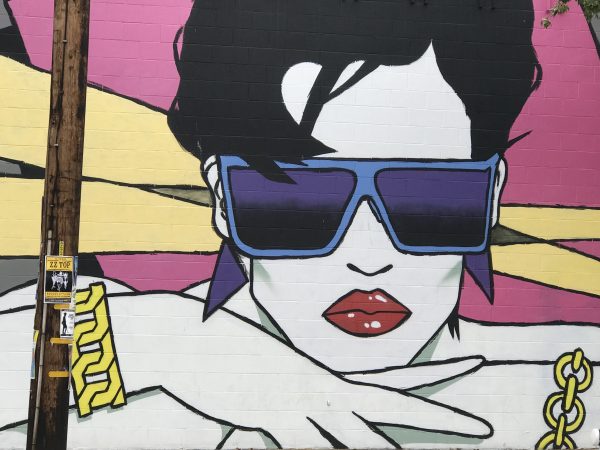 WHERE TO SIP & SAVOR
You can find cool wine tasting events in charming neighborhoods like The Presidio District or Haley Corridor. Santa Barbara's Urban Wine Trail originated in The Funk Zone neighborhood, we'll start with this amazing place. It has a large number of tasting rooms in a relatively small footprint of 13 blocks between lower State Street, Cabrillo Boulevard, Garden Street and Montecito Street. Founded in 1962, Santa Barbara Winery has deep roots in the community. They took full advantage of their outdoor patio to welcome guests for tastings, wines by the glass, and bottle service and offer cheese plates from Pierre Lafond Deli. The Valley Project is another great place to get the lay of Santa Barbara's winegrowing land with a patio tasting structured around Santa Barbara County's six American Viticultural Areas (AVAs). Sunday through Thursday, you can experience the same funk and flair of Municipal Winemaker's indoor tasting room while sipping wine under their palm tree-shaded patio. Nearby, pop into Pali Wine Co. for a sip and seat within their newly expanded outdoor patio offerings.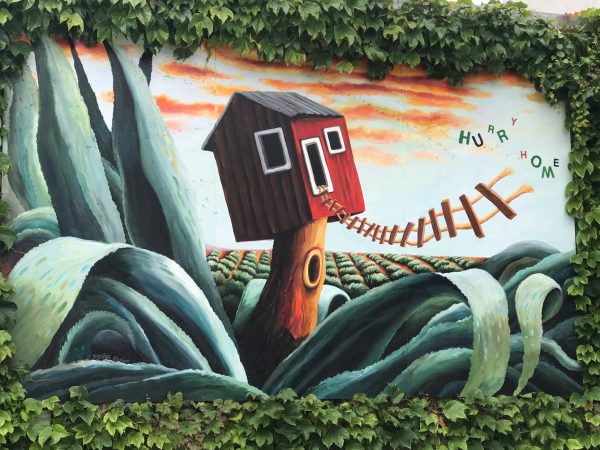 Margerum Wine Company and Barden Wines
(19 E. Mason St.)
Introduced a menu of gourmet level bites and pizzas. (They are not taking reservations, so it's first-come, first-served.)
margerumwines.com
Corks n' Crowns
(32 Anacapa St.)
Cutler's Artisan Distillery
(137 Anacapa St. #D)
For something a little stronger, visit this Funk Zone distillery. Cutler's makes five one-of-a-kind spirits, ranging from vodka to bourbon, and you can sample them all in the onsite shop and tasting room.
For a gift or souvenir, our pick is Cutler's gin infused with locally sourced ingredients, like California citrus and jasmine.
Lafond Winery
(111 E. Yanonali St.)
Pali Wine Company
(116 E. Yanonali St.)
Have a flavorful lesson in Santa Barbara's different wine regions with a visit to this pinot-focused tasting room. Not only does the winery boast a stunning chalk mural illustrating Southern California's AVAs, but it also produces its own vino (both reds and whites) with grapes from each area.
Paradise Springs
(210 State St.)
Santa Barbara Wine Collective
(131 Anacapa St. #C)
Relaxed, industrial-chic venue offering tasting flights & retail sales of wines by area producers.
If you're searching for an efficient manner to taste your way through Santa Barbara, this industrial-chic space should be your first stop.
Tucked just behind Riverbench, this unusual spot offers bottles from five local wineries, including Fess Parker, Babcock, The Paring and Notary Public. Try a single varietal from each vineyard (the range of chardonnays produced in the region is impressive) or enjoy a custom flight. Either way, this spacious venue provides an excellent opportunity to learn about the diversity and span of Santa Barbara's terroir.
santabarbarawinecollective.com
Riverbench
(137 Anacapa St. Suite C)
Want bubbles? Riverbench makes its bubbles (both white and rosé) in the méthode champenoise (or like French champagne).
Sundays are almost always packed, thanks to the addition of enticing noshing in the form of freshly shucked oysters or sushi.
Melville Winery
(120 State St suite c)
Within the Funk Zone's Moroccan-chic Hotel Californian, this elegant tasting room pours what it does best: a selection of pinot noirs, syrahs and chardonnays. If available, request a taste of the pinot noir sparkling rosé.
Area 5.1
(137 Anacapa St b)
For something out-of-this-world, check out this alien-themed tasting room. The kitschy venue is a kick with its X Files-approved décor, but its traditional-tasting California wines (juicy reds and buttery chardonnays) make it an instant classic.
Kunin Wines
(28 Anacapa St ste a)
Crowd favorites at this playful stop include the Pape Star Blonde Rhône blend and Jurassic Park Chenin Blanc. Any of the viogniers also make for a refreshing pour.