Beachside Inn Santa Barbara offers terrific amenities including breakfast, Wi-Fi, Parking, a heated outdoor pool, a business center and more.
Warmest Pool Around
Our outdoor heated pool (typically 85 degrees) is open every day from 9am – 9pm. Towels are provided poolside as well. Upon request, pool hours can be extended as the noise restrictions are adhered to. Enjoy taking a soak after a long day wine tasting, beaching or especially shopping!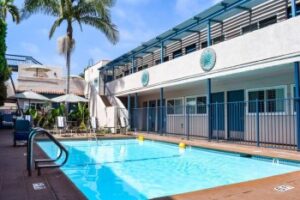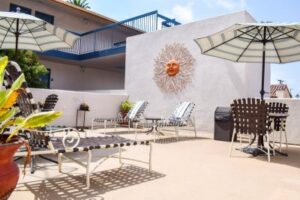 Breakfast
Grab-and-Go Continental Breakfast will be served every morning from 6:30-10AM, and will include pastries, granola bars, fruit and juice.
Our Coffee Station, equipped with coffee, tea, hot chocolate and water is available in the breakfast room 24/7!
Please be advised, due to COVID restrictions our signature breakfast is currently unavailable.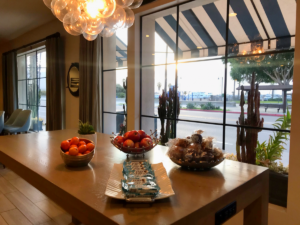 Business Center
Located in the lobby you will have full access to check itineraries, print boarding passes, check email or watch You tube videos. We are one of the first few hotels to offer high speed fiber optic connection for a flawless web experience. Wireless direct or air printing is also available from most mobile capable devices.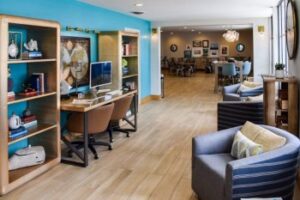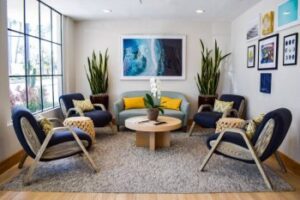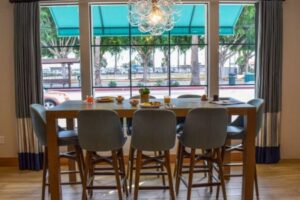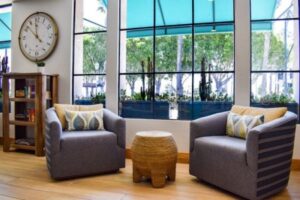 When you have some time to spare, come sit in the lobby and stare at, or even better walkover to the harbor directly across the street and take the edge off. Maybe bring down some wine (we've got the glasses) and relax in the lobby or breakfast lounge. Or even bring the whole family down for some pizza and be comfortable together in any of the sitting areas we've created just for you. Our home is your home!