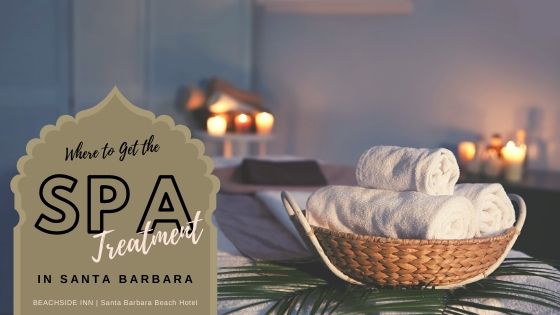 Coastal California cities are known for their laid back nature. You don't come to Santa Barbara to stress yourself out. You come to Santa Barbara to relax! And between all the beach excursions and your comfortable rooms at Beachside Inn, one perfect way to relax is with a spa day. You can go with a sister, a friend, or a significant other, or you can just book a spa day to treat yourself. The question is where to go? Here are some of our favorite recommendations:
Located in downtown Santa Barbara, Salt Cave Santa Barbara is the largest salt cave in North America, full of pink Himalayan salt from the Khewra Salt Mine in Pakistan. Himalayan salt is known for its benefits in creating a balance of electrolytes, easing pain, detoxing the lungs, and of course, relaxing the body. As you breathe deeply, inhaling the pink salt particles in the air around you, you'll feel the stress roll right off your shoulders. Inside the crystal cave, you can walk in, sit, receive a massage, or even take a yoga class. They also offer salt massages and mineral facials so you can leave feeling truly pampered.
The locale in the heart of downtown Santa Barbara is decked out in clean whites and soothing blues, so that as soon as you walk in, you can sense the comfort. Float offers everything you could want from a luxury spa: massages, facials, waxing, and body treatments like wraps, body brightening, and polishes. You can also rent Float out for the day for your bridal party, group of friends, or other events so that you can enjoy that luxury all to yourselves. They have a number of packages, including a day spa package, couples retreat package, and the "champagne treatment," which allows a monthly massage and facial for a year.
Evolutions is such a well-loved day spa that it's actually won multiple awards, including the Santa Barbara Independent Readers' Poll Award and the Santa Barbara News-Press Reader's Choice Award, both 10 years in a row. Here, you can enjoy a day spa with a massage, waxing, facials, and body treatments. Need a facelift? They also offer Botox, Lyft, Radiesse treatments and more. With their medical spa services, they're equipped to handle a wide range of skin types and potential skin issues with care.They also select one free massage or facial winner from their e-mail list each month, so consider subscribing to their list before you visit Santa Barbara — just in case!
Your Santa Barbara vacation should be the picture — and feeling! — of relaxation from the activities you choose to the rooms in which you stay. At Beachside Inn, we offer luxurious rooms and suites with terrific views. Our facility is directly across from the popular Santa Barbara harbor