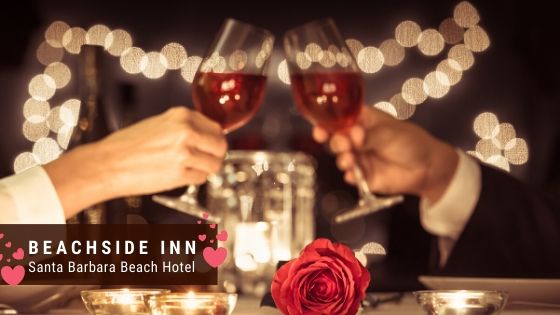 Why settle for dinner and a movie when you have a whole romantic beachside city like Santa Barbara at your disposal? Whether you came to Santa Barbara for some getaway time with your sweetheart or you wanted to schedule a date to get away from the kids for a night, there are plenty of opportunities to make your Santa Barbara date night unforgettable! Here are a few of our suggestions. We've selected a variety of different date ideas to suit couples of all kinds:
Couples Spa
The point of a vacation is to relax, and what better way to let the stress roll off your shoulders while enjoying quality time with your significant other than with a couples spa day? Book an 80 minute massage or make a whole day out of it, selecting spa treatments that sound most heavenly to you and your favorite person. FLOAT Luxury Spa is a popular spa among both locals and visitors, located in the heart of downtown Santa Barbara. You can also visit some of the Himalayan Salt Caves in Santa Barbara to enjoy the refreshing health benefits to be found there.
Botanical Gardens
Sometimes all you need is a beautiful view and each other's company. The Santa Barbara Botanical Gardens are full of romantic sights and smells to delight throughout the year. They have over 1,000 native plants so you'll learn a little about the ecology of Santa Barbara while you're here as well. Take each other's hands and take your time strolling through these beautiful gardens. It's hard to feel the pressures of the outside world when you're surrounded by nature and with someone you love.
Night on the Town
If you want a night of fun, but you can't get into the same kind of wild clubbing you did in your early 20s, the Red Piano offers a night of cocktails, dancing, and live music that's a little more sophisticated and less strobe light ridden. The EOS Lounge has a place to relax and have a drink, dance the night away, and even VIP service if you can get it. Ty Lounge offers a stunning venue with delicious cocktails and even outdoor seating for those who prefer an actual night out.
Escape Room
Thrill and intrigue seeking couples might enjoy a chance to test their problem solving skills and their partnership through an escape room. The House of Clues has a number of exciting rooms, including a pirate ghost ship, a magic castle, or an alien spacecraft. And hey, an escape from Alcatraz might not sound like the ideal romantic night to some, but it's certainly an adventure! The Cube is another popular option when it comes to escape rooms.
After a romantic day or night out, it helps to come back to a room or suite that's truly luxurious. We offer that along with our convenient location, just a short walking distance from the beach and directly across from Santa Barbara harbor, at Beachside Inn. Contact us today to learn more or to book your stay.