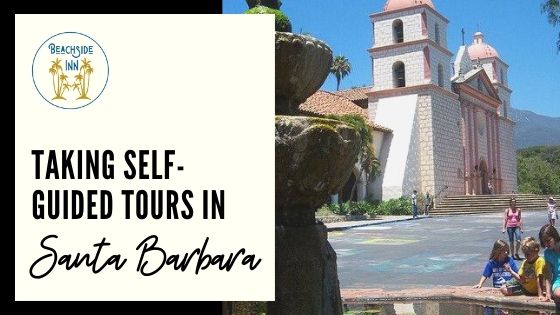 Everyone loves to explore a new city during a vacation, and sometimes the best way to do that is to do it yourself. A self-guided tour allows you to see the best sights and attractions at your own pace, without having to worry about a tour guide's directions. These self-guided tours are typically walking tours so you can take your time soaking in the experience. Want to take self-guided tours of Santa Barbara? There are a number to choose from. Here's everything you need to know, as well as recommendations of our favorite self-guided tours:
Santa Barbara Climate
Santa Barbara has a mild climate, especially for California. Summers are warm and dry without being too hot, winter is rainy but not often snowy, and warmer than most summers throughout the country. If you're visiting in the winter or spring, you'll want to check the forecast and make sure you have a rainjacket and rain boots packed. During the summer, you may want to bring a bottle of water, although you'll also find restaurants and coffee shops along the way where you can stop for refreshments — especially since you're going at your own pace.
Santa Barbara Walkability
Santa Barbara is perfect for visitors who love to walk. The sidewalks downtown are wide and even, and the beach promenade is one of the best. If you plan to take a long walk, there are seats along the sidewalks where you can rest for a moment, and bicycle racks if you prefer a step faster than simply pedestrian tourism. The neighborhoods are diverse and vibrant, and the outdoor shopping centers have wide arches to offer shade.
Self-Guided Tours in Santa Barbara
So the only question is where then to begin with your walking tour. There are several to choose from, but here are a few of our favorites:
Want to truly see Santa Barbara for yourself? Start by booking a room at Beachside Inn, directly across from the Santa Barbara harbor. Contact us today to get started.