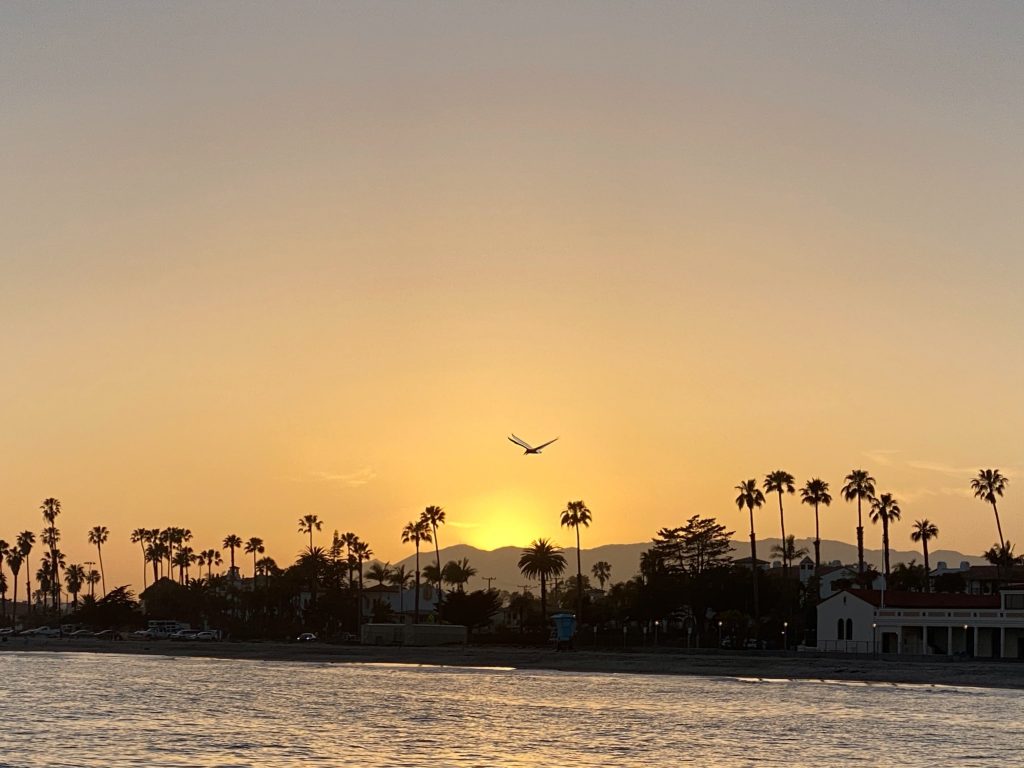 F
ESTIVALS TO PLAN FOR
Our harborside hotel in Santa Barbara is the perfect spot to begin your Southern California adventure. Santa Barbara's worlds mesh in a way that's unique to this city, like how the local art scene and wine culture collide in the nearby Funk Zone neighborhoods, where gallery viewings and tastings are often the same. We also have a unique blend of surfer culture and Southern California's incomparable entertainment culture, creating a local atmosphere often rich with live entertainment and unique personalities. 
No matter the month, you can expect a flurry of fun for all ages when visiting Santa Barbara. From wine tasting, film debuts, and musical performances to outdoor adventures, food festivals and art exhibitions, Santa Barbara has an event or festival for every palate. Plan the perfect getaway to our seaside haven with the use of this helpful guide, and explore the thrill of festivals in Santa Barbara! 
Due to state and county restrictions regarding COVID-19, many annual festivals and large gatherings have been cancelled. But don't fret! We expect the return of your favorite gatherings and festivals in 2021. Before planning a trip around one of Santa Barbara's signature festivals, please confirm all event details prior to arriving. 
MARCH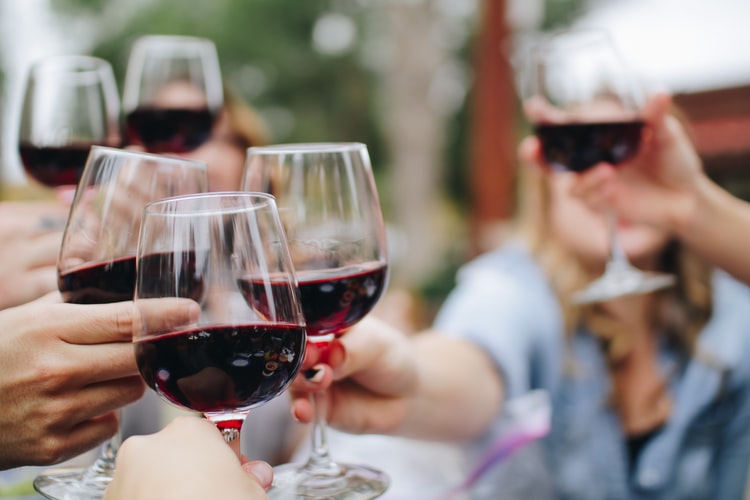 World of Pinot Noir is a month-long celebration that brings Pinot Noir producers from the most exceptional and unique regions in the world together with enthusiasts to celebrate this notable grape variety. Celebrating its 21st year, the World of Pinot Noir will be highlighting exceptional Pinot Noir regions throughout March. These regional highlights will be a hybrid of in-person activities and virtual content that vintners surely won't want to miss. 
March 31 – April 10, 2021, the Santa Barbara International Film Festival is offering a full-scale, ticketed virtual festival that will include online film screenings, filmmaker questions and answers, industry panels, and celebrity tributes. The tributes and panels will be aired live over the festival's virtual platform. SBIFF has also created two oceanfront drive-in theaters for free in-person viewings of the films. The drive-in theaters will be located at Santa Barbara City College, where more than 80 films will be screened entirely for free. A reservation will be required to attend the screenings. 
Last but not least, each March Santa Barbara blooms with orchids in every imaginable shape, color, pattern and texture at the Santa Barbara International Orchid Show. This three-day event, noted as one of the country's largest and oldest celebrations of orchids, brings together more than 50 orchid exhibitors and vendors from around the world. 
APRIL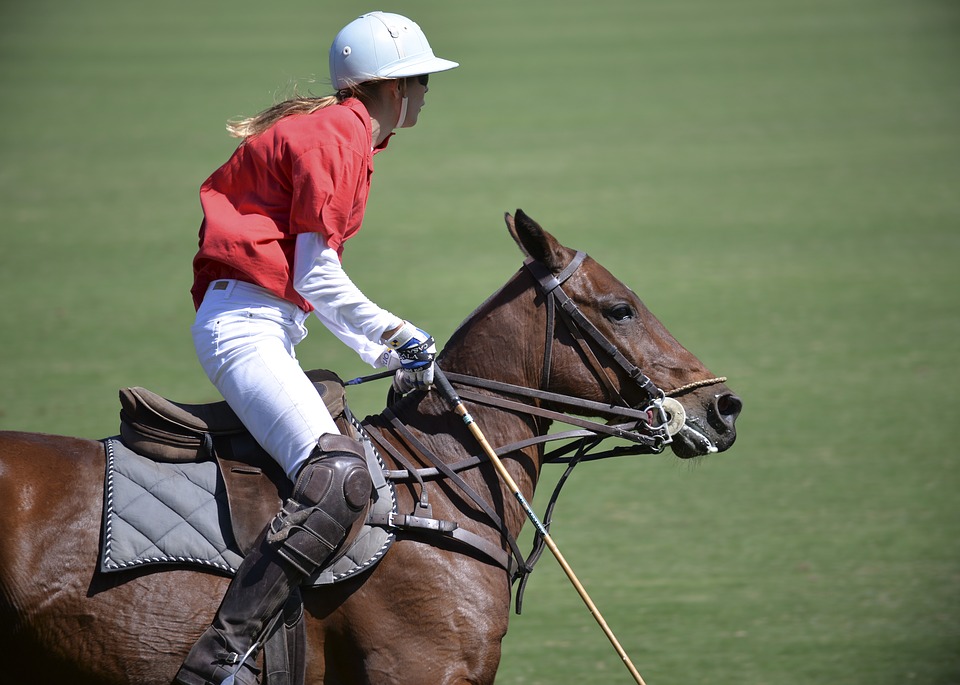 Don't miss the start of Santa Barbara Polo Season in April 2021, where ladies don their finest hats and gentlemen dress to the nines to watch the thrilling equine sport. The Santa Barbara Polo & Racquet Club has hosted the likes of the royal family and celebrities, and with good reason! The pristine grass and stunning mountain views make an unforgettable backdrop to gaze at while sipping champagne and cheering on the players! Please note that entry to the polo fields is restricted to members only for the time being. 
The modern environmental movement was born in Santa Barbara in 1970 — an occasion to celebrate each year at the Earth Day Festival, held in Alameda Park. Live music, organic food booths, an eco-marketplace, green car show, and sports events bring the community together with visitors, to honor our planet and explore ways to sustainably live on it. Please check back for more information regarding next year's Earth Day festivities. 
MAY
The plaza of the historic Old Mission Santa Barbara is the setting for the I Madonnari Italian Street Painting Festival, May 29-31, 2021, that delights locals and visitors alike every year during Memorial Day Weekend. Hundreds of artists show off their talents by producing colorful chalk paintings — some trompe l'oeil and larger than life — in squares marked off on the pavement. Named for the Italian street painters who traditionally depicted the Madonna, the festival raises funds for the Children's Creative Project, a nonprofit arts education program, and includes food booths and live music. 
JUNE
The Summer Solstice Celebration kicks off in June with a brilliant explosion of creative energy, just following the longest day of the year. Exuberantly decorated non-motorized floats, 1,000 imaginatively costumed participants, bands, dance, and drum ensembles parade up State Street from the waterfront to Alameda Park, where the party continues with more music, food, and arts-and-crafts booths. The largest arts event in Santa Barbara County, drawing 100,000 spectators, the Solstice Parade is an over-the-top funfest. Please check back for more information regarding Summer Solstice 2021.  
JULY
Next year, wineries large and small will show off their wares at the outdoor California Wine Festival, July 16-17, 2021. This two-day event kicks off on Friday evening with an educational seminar that compliments a reserve and rare wine tasting. On Saturday, the festivities move beach-side for a showcase of some 250 wines from 70 wineries, and the offerings of noted chefs, food purveyors, and wine-related vendors. 
Say "Bonjour!" in 2021 to all things French at the Santa Barbara French Festival held at Oak Park each July. This French fête includes pop-up market and shopping stalls, mouth-watering food vendors, wine, beer, colorful performances, and thrilling fully-armored sword fights. Check back for more information regarding the 2021 festival. 
AUGUST
Santa Barbara's rich heritage comes alive during the first week in August with the music, dance, and pageantry of Old Spanish Days Fiesta, the granddaddy of city celebrations, reaching back to 1925. Please check back for more information regarding Old Spanish Days Fiesta 2021. 
If your travels to Santa Barbara are later in the month of August 2021, make sure to plan ahead to attend the Santa Barbara Jewish Film Festival. Held at the New Vic Theatre, this annual film festival will include five days of exceptional films from around the world on themes of Jewish culture and identity, including a wide range of documentaries, dramas, comedies, and shorts by American, European, and Israeli filmmakers. 
SEPTEMBER
Santa Barbara is a haven for artisans, makers, designers, and those who are passionate about local craftsmanship, and what better than to celebrate the art that can be created using the natural gifts from the ocean? The Santa Barbara Sea Glass & Ocean Arts Festival, to be held in September 2021, is the perfect place to shop gorgeous sea glass jewelry for loved ones and explore ocean-themed art inspired by our seaside paradise. Artists from all over gather to display their oceanic wares, so don't forget to mark your calendar next year for this incredible event! 
At the end of September 2021, taste samples from 50+ breweries, cideries and wineries at the California Brew & BBQ Festival, September 25, 2021, at one of the most beautiful oceanfront venues Santa Barbara has to offer. Enjoy tri-tip from top Santa Barbara-based restaurants as local chefs compete for Best BBQ! As the cool ocean breeze wafts the sweet tang of barbeque through the beer tents, don't miss your chance to meet World Champion Pitmaster Doug Scheiding and savor his award-winning dishes. 
OCTOBER
Santa Barbara's waterfront is the ideal setting for the Harbor & Seafood Festival — a tribute to hardworking local fisheries — each October. In October 2021, fresh seafood is on the menu (of course!), while the roster of activities focuses on all things marine, including boat tours, rides, and dockside demonstrations, as well as live music and arts and crafts vendors. 
For more information https://www.santabarbara.com/activities/events/