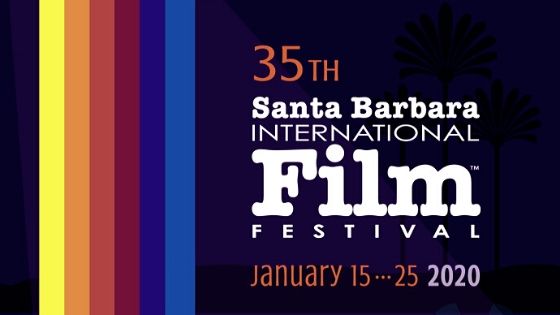 It's almost here! The 35th Annual Santa Barbara International Film Festival starts this month, bringing guests from all over the country to see over 200 up and coming films and honor A-list movie stars like Brad Pitt, Renee Zellweger, and Laura Dern. Are you planning to make the trip to Santa Barbara for this year's SBIFF? The festival begins January 15 and runs through the 25th. Here's everything you need to know before you arrive.
About the Festival
SBIFF is a non-profit organization with a mission, according to their official website, to "engage, enrich, and inspire people through the power of film. We celebrate the art of cinema and provide impactful educational experiences for our local, national and global communities." Like most film festivals, you'll find more than just local films here. Last year, the SBIFF hosted the world premiere for movies such as "One Last Night" and "Off the Menu," as well as the United States debut for many international feature films. In addition to feature films, you can also find many non-feature films and short films covering a wide range.
This year, SBIFF has sponsors like Netflix, Ugg, National Endowment for the Arts, and Toyota, as well as regional sponsors like the Winchester Mystery House and Montecito Bank and Trust.
What to Expect This Year
The SBIFF is more than just a chance to see new films. From the opening night gala to the final day of the festival, everything is designed to educate guests about the impact and industry of film. In addition to the films themselves, there will be industry panels that offer information on how the sausage gets made, as it were. There are also awards honoring distinguished stars, often named after Hollywood legends. The most prestigious is the Kirk Douglas Award for Excellence in Film, which has been given to honorees such as Martin Scorsese, Dame Judi Dench, Robert DeNiro, and Forest Whitaker.
How to Attend
You won't want to miss this festival if you're a big film buff! Fortunately, tickets are still available through the SBIFF website. They range in prices based on experience, but you can see the closing night film for just $10. You can also purchase packages and passes that offer you special access to the festival. Want to attend as more than a guest next year? You can learn all about how to submit a film to future festivals, as well. If you're a local Santa Barbara filmmaker, you may even be able to request a fee waiver.
Have your ticket ready for the Santa Barbara International Film Festival? Great! Now it's time to find the perfect place to stay. Beachside Inn offers gorgeous, comfortable rooms and a convenient and sunny location, right across from the Santa Barbara harbor. Contact us today for more information or to book your stay. We hope to see you for the festival this year!