Santa Barbara is the perfect weekend getaway for its beautiful beaches, fresh seafood, ample wine-tasting options, water sports, adventure or just to chill.  
How can you spend perfect days in Santa Barbara? You can enjoy the californian wine that you love and the incredible Pacific Ocean views in Stearns Wharf or plan a gourmet picnic on the beach. Perfect beach picnic ideas, wine tasting or perfect sunsets. It's time for outdoor activities and discovering incredible spots for outdoor dining in Santa Barbara. 
Certain sections of the City (Central Business District, Funk Zone and Coast Village Road) are allowed to have extended operating hours of the outdoor dining uses until 12:30 a.m. as outlined in the Rules and Regulations which can be located here: Outdoor dining, City of Santa Barbara.aspx
As of December 6, 2020, restaurants in Santa Barbara are only permitted to offer to-go, pickup, and delivery in accordance with the California Department of Public Health's recent Regional Stay at Home Order. 
What is currently closed in Santa Barbara? 
Museums, Zoos, and aquariums

 

Campgrounds for overnight use

 

Wineries, bars, breweries, and distilleries

: only "to go"

 
Indoor playgrounds

 

Indoor recreational facilities

 

Hair salons, barbershops, and other personal care services. 

 

Theatres, movie theatres, and performance venues

 

Nightclubs

 
Family entertainment centers

 

Arenas, banquet halls, conference, and convention centers

 

Indoor wedding services

 

Fairs, festivals, and public exhibitions

 

Organized sports, sports stadiums, and facilities

 
Most events and festivals, including sporting events and shows at theatres, are canceled or have been rescheduled, due to the state order prohibiting large gatherings.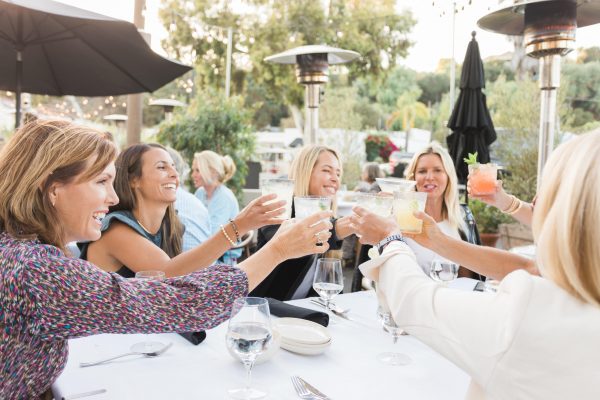 Enjoy dining "al fresco"?
In Santa Barbara, there's no better way to enjoy a meal than by pairing it with seaside views and the splendor of the great outdoors. You can feel safe and socially distanced while savoring our regional cuisine at dozens of restaurants around town. Check out Santa Barbara's outdoor dining list here:  
Santa Barbara CA, Itinerary, Outdoor Dining