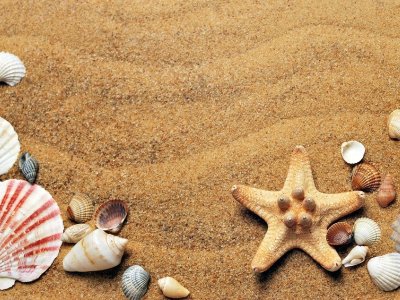 Not everyone celebrates the holidays at home. Some travel to visit extended family, while others seek out a different climate during their time off in the winter. So it's no wonder that every December, Santa Barbara — with its beautiful views and California weather — receives an influx of visitors arriving just for the holidays. Are you planning on making the trip to Santa Barbara this December? Here are a few things you'll want to know beforehand.
How to Get Here
Before booking anything, you'll want to decide whether you're driving, flying, or taking a bus or train in. Much of that depends on distance and budget, but it also depends on the availability in Santa Barbara. For instance, would your plane arrive in the city or some distance off? Fortunately, Santa Barbara is a convenient location for all methods of travel. Here you can find Santa Barbara Municipal Airport (SBA), just eight miles from the center of town, as well as a local Amtrak Station and Greyhound Station. The choice is yours!
Where to Go
Situated between the beautiful coast and the breathtaking Santa Ynez mountains, Santa Barbara immediately strikes visitors as a sight to behold. You may want to enjoy Christmas on the beach or do a little hiking with your long distance family and friends before the celebrations begin. But there's more than that to see in Santa Barbara. If you arrive early enough, check out the museums. The mild weather makes it a great time to see the Santa Barbara Zoo, and if it's raining, consider visiting the Santa Barbara Museum of Art or the Santa Barbara Natural History Museum. There are historic houses and college campuses to check out as well, for those considering an education in Santa Barbara or who simply like to see the local architecture.
Plan a day out with your family and friends. Maybe you want to go ice skating at Ice in Paradise or have last minute shopping to do at La Arcada. Maybe you have time to see a show at the historic Granada Theatre. The truth is, even if you've visited Santa Barbara many times before, there may still be sights to see and places to visit that you haven't experienced yet.
Holiday Dining in Santa Barbara
If you're traveling to visit family or friends, they may have Christmas dinner already prepared at their house. However, what if you're just traveling for a change of scenery or you're visiting a friend who doesn't like to cook? Don't worry! There are plenty of places to find that big holiday dinner in Santa Barbara. At Bella Vista, for instance, you can find a hearty Christmas Eve Dinner Buffet. Maybe you'd prefer brunch? From December 15 through the 22nd, you can enjoy Santa's Holiday Brunch at Rosewood Miramar Beach or visit Malibu Farm on Christmas Day for a Christmas Day Brunch.
Where to Stay
If you're looking for a place to stay, there's no question. Beachside Inn has wonderful amenities including gorgeous rooms with waterfront views and easy access to the beach. We also have special offers like our deluxe complimentary breakfast. Contact us today to book your stay.